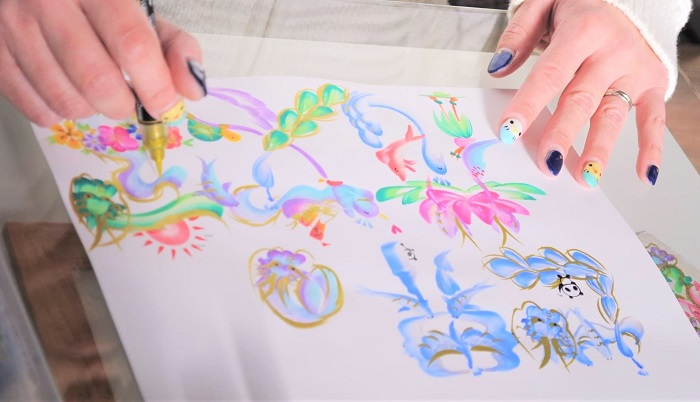 Yuko Imai of "ikosFactory" is a representative of the Hanamoji in the world™.
Hana ⇒ flower/moji ⇒ characters
At "iine! Creators Colony", we will hold a workshop to draw the desired Hanamoji online once a month for one person only!
🌺Date: December 15, 2020 (Tuesday) 14: 00-15: 00
Please apply from the form at the bottom.
🌺Artist introduction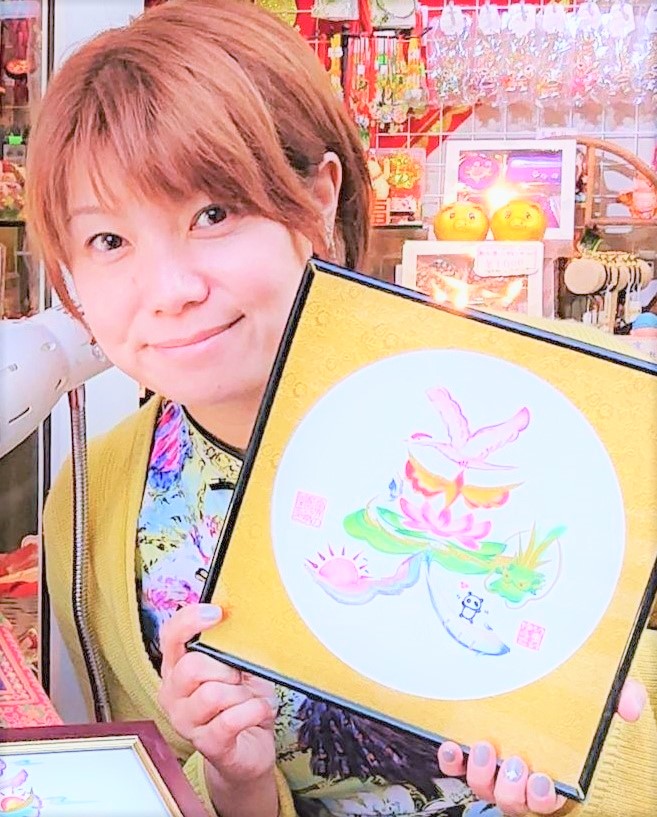 I'm Yuko Imai, the representative of flower characters in the world. It is called "Iko-san" by everyone.
Born in Aichi prefecture.I love birds and pandas, and since I was a kid I love drawing and exercising (especially basketball continues to be a member of society). While raising my son and daughter, I am healed by 3 parakeets and 2 axolotl.
Moved to Tokyo in 2010 and started studying in the Hanamoji class. In 2014, he started caricature and hanamoji activities at "Iko s Factory". We are active in opening events and instructing culture schools.
Independent as "Hanamoji in the world™" in 2019. Starting with online lessons in 2020, more and more students are taking the test as the Hanamoji in the world ™.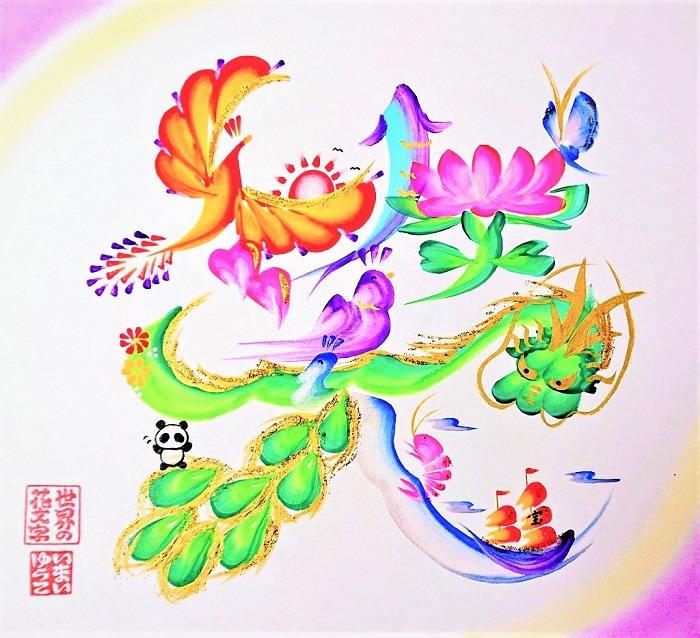 🌺I never thought that Hanamoji would be a job
Many repeaters say that the colors are beautiful and healed, and we receive many requests for orders. Many people give it as a gift, and many also buy it to decorate their home.
It's been eight years since I started Hanamoji on my son's birthday. The encounter with the "Hanamoji" was a birthday celebration for my son. I never dreamed that I would work for "Hanamoji" in 12 years. Son, thank you so much for being born 💗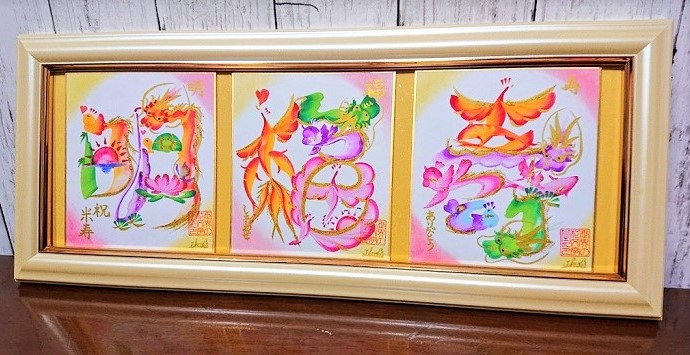 🌺Add color and healing to your life
My dream is to create Hanamoji in the language of the world! We also have a store in Yokohama Chinatown. From couples to parents and children, it is a great souvenir for foreign tourists as well as Japanese people.
Healing and good luck" Hanamoji are filled with vibrant colors that express the warm feelings of cheering, watching, and wishing for happiness. There are many impressions that both those who give presents and those who receive gifts feel rich just by looking at them. I'm happy and fly everywhere like a bird! I draw with all my heart.
Happy every day. It will make you feel relieved and smile. We will continue to make Hanamoji that are full of happiness.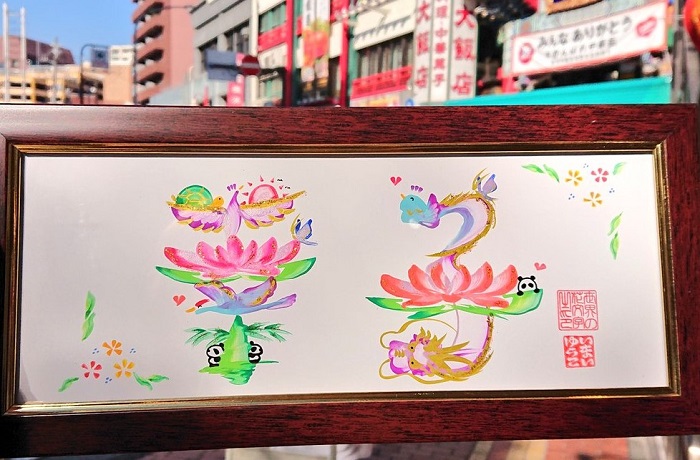 🌺What is a Hanamoji?
Not only China and Japan, but also Hawaii and pandas! For more information, we will talk to you when we meet at a cultural school, online lessons, and a hands-on experience session with lunch at a restaurant.
Of course, I can talk at iine! Creators Colony one-hour workshop, please ask a question.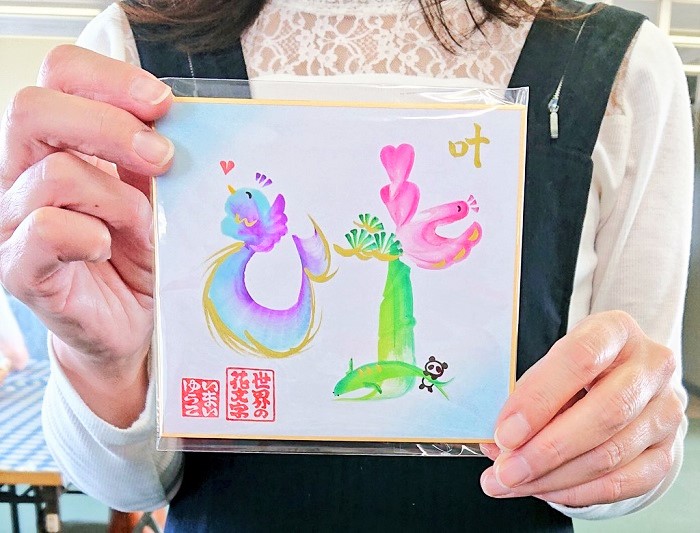 🌺The feature is HANA-HENGE-MOJI
The biggest feature of "Hanamoji" is "Enter your name and ARIGATO(thank you)"! Every day, I continue to challenge and practice various ideas and polish them.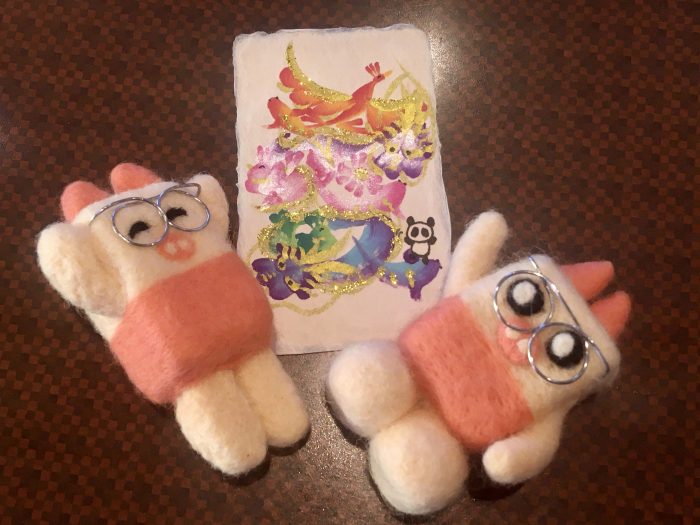 This is "Oguni Washi, ARIGATO-no-Hanamoji" in collaboration with Chiyoko.
7 characters【愛・絆・結・笑・福・夢・喜】Please choose your favorite character from, We will send you a Hanamoji drawn on Japanese paper the size of a business card.I can't show you this online, but it costs 4,290 yen including shipping. We look forward to your order.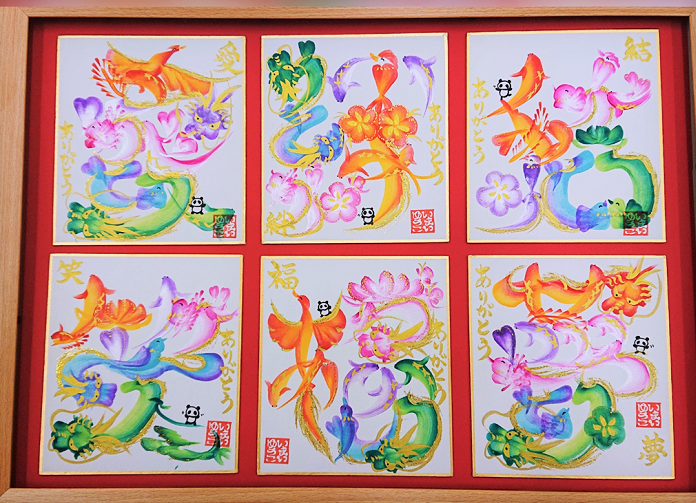 🌺Tuesday, December 15th, 2pm to 3pm
Face to face with Zoom and select one character you like. I will draw Hanamoji online through Zoom. The size will be decided here.
Limited to one person. Tax included & shipping included 4,290 yen
I drew Hanamoji on Instagram live! I will look at your face on Zoom, talk to you, and draw. Video archive
I will send it as it is without a frame. If you would like a frame, or if the number of characters increases, an additional fee will be charged, so please contact us.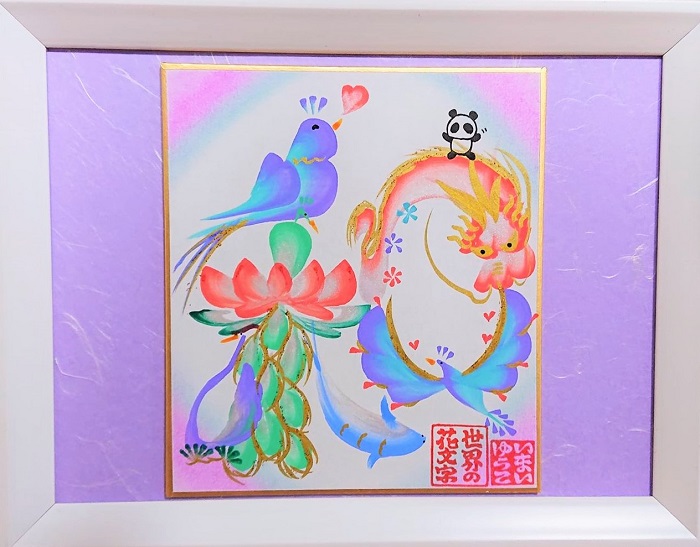 🌺Limited to one person
Tax-included and shipping included 4,290 yen  December 15 (Tuesday) 14: 00-15: 00 Zoom
【flow】
❶Apply from the form
❷You will receive a bank information email. Please send the money within 7 days.
❸After confirming the transfer, we will send you the ticket image. Please save.
❹I will send you the Zoom URL the day before.
❺Please come in when the time comes on the day.
❻Please show the ticket image to Iko-san.
❼Please tell Iko-san one letter you like.
❽Iko-san draws a Hanamoji!
❾After drawing, I will ask you for your address and mail it to you.
❿It's okay to ask questions about Hanamoji. Until 15:00, it's time to chat with Iko-san.
🌺IkosFactory SNS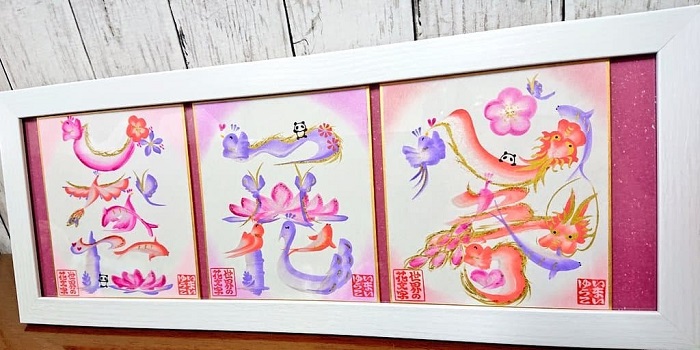 Details on dates and locations for online lessons, Hanamoji experiences, certifications, cultural schools and more. To order a Hanamoji, please contact us here.